A big celebration of food and culture will take place in Milton Keynes this Saturday – MKFM 106.3FM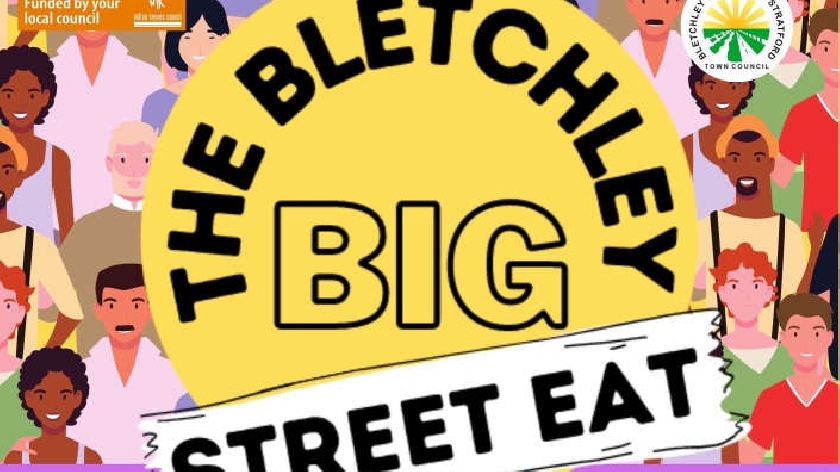 Residents will be able to enjoy live music, al fresco dining and more in a grand celebration of culture.
Bletchley and Fenny Stratford Town Council bring the Carnival vibe this summer, along with local businesses and community groups.
Free, the event will take place on Saturday July 30 from 12pm to 8pm on Queensway and is expected to be a grand celebration of art, culture, music, food and entertainment in which everyone can fully immerse themselves. .
The event will feature a main stage, intro stage, pop-up art gallery, street performers, community stalls and over 25 different types of cuisine on Queensway.
Working with local music promoters, the Bletchley Big Street Eat will also host a very exciting and diverse lineup throughout the day which includes Desi Dancers alongside a magical mechanical elephant, a chance to experience and try out acrobatics, a Mini Holi Festival of Color as well as the presentation of the City Council's Pride of Bletchley and Fenny Stratford Community Awards. Here's the running order of the main stage to give you an exciting preview of what's to come:
12.00 – Introduction and Welcome
12.10 – Tanaka Siziba
12:30 p.m. – BK & Kazz
1:00 p.m. – Desi Nachi show + workshop
1:30 p.m. – BK & Kazz
2:00 PM – Desi Nach Show
2:30 p.m. – Group and Romanian dancers
15.00 – 10 minute break for the performance of Elephant + Desi Nach
15.10 – Herlihy-Burgoine Irish Dance School
3:30 p.m. – Cross Roots Group
16.00 – Presentation of community prizes
4:20 p.m. – Nigerian Fuji Group
5:30 p.m. – Beato Burrito
18.15 – Francis first set
19.00 – Break (with music)
19.15 – Francis second set + Mini-Festival of Color
Among the food stalls, 7 restaurants will participate and create al fresco dining for the day.
Local business owner Eunice Arhin of Nana Aba's said: "We are so excited to bring a slice of Africa to the streets of Queensway. It's a great way to engage with the community and celebrate our culture with others.
Foodie Italian owner Antonio Licciardi was one of the first to sign up for the event and will bring a taste of Italy to Place Stanier with a pop-up restaurant. Antonio said: "It's a fantastic opportunity to showcase Italian cuisine on the high street."
The city council wants people to discover more about cultures around the world. By working with community groups, people will have the chance to contribute booths that not only provide information and promote their communities, but can also provide interactive educational value, such as learning a new language or a new skill.
Some of the major community groups present at the event include: Q Alliance, Caribbean Heritage Group and Girl Pack.
Council Support Services Officer Louise Salmon, who organized the event, said: "It's a really exciting way to bring the High Street to life this summer. We look forward to hosting a family event with a packed schedule of entertainment, music and food. It is so important that we support local businesses and the wider community and organize different events at Bletchley.
Find out more about how you get involved with The Bletchley Big Street Eat. You can contact the City Council by calling 01908 649 469 or emailing [email protected]
To find out more about the event, visit Bletchley Big Street Eat Facebook Event Page.