A children's aquatic education club opens a second location in the north of Bucharest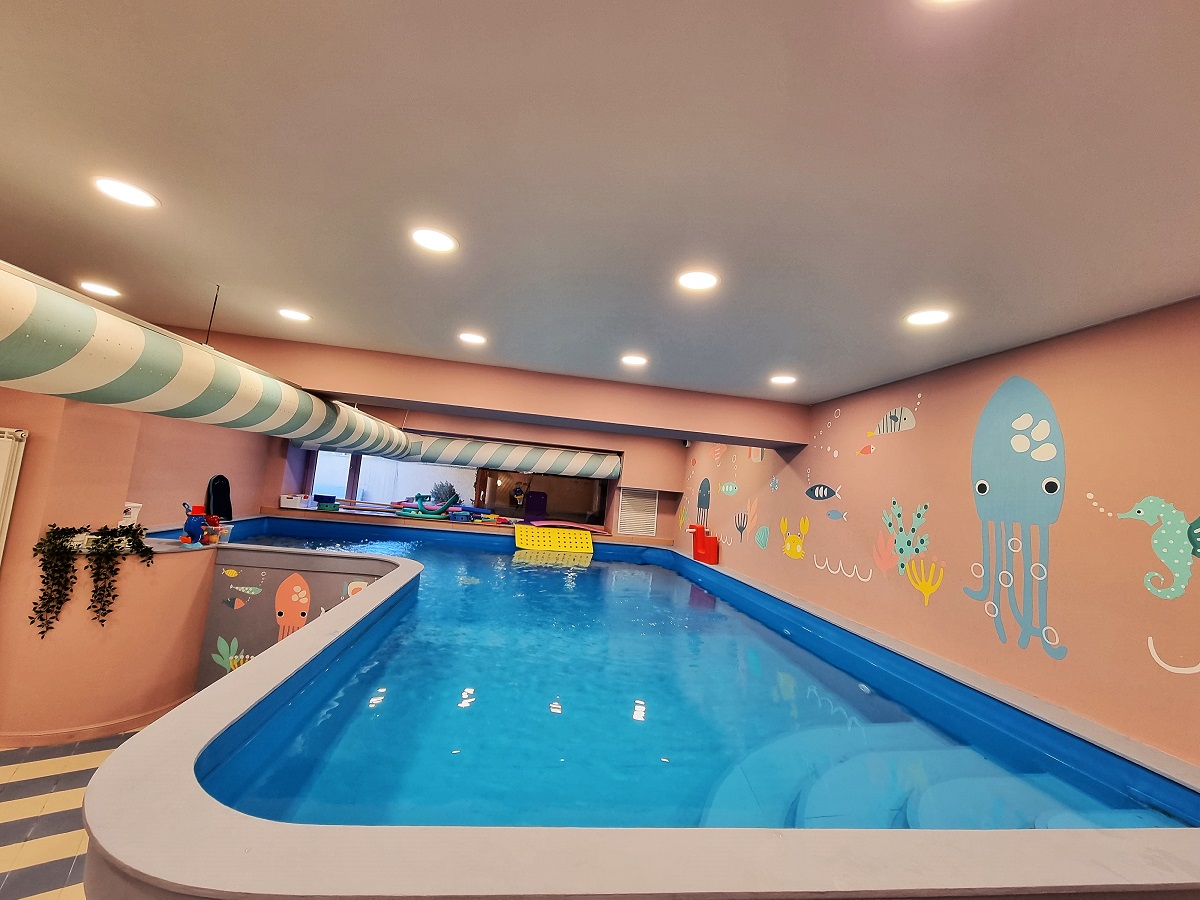 Acvatic Bebe Club, a provider of water education lessons for children, opened a second location in northern Bucharest after an investment of 175,000 euros.
The company expects the new club to help increase its revenue by 35% this year, above the €300,000 threshold.
The club, inaugurated in mid-January, is open to children aged two months to four years. The sessions are individual.
The project to open a second establishment took shape following requests from parents, the company explained.
The investment was initially set at 100,000 euros, with the work expected to last four months. The pandemic and its impact almost doubled the investment and also extended the work over 15 months.
"Over the 15 months, we had to accept changes of 30 to 70% in the price of materials, to understand the delays in the delivery of materials ordered from abroad due to the green corridor set up in the pandemic, plus the fragmented work or even have work suspended. We had fully quarantined teams of contractors. The whole pandemic period was a test of resilience and continuous readjustment. One of the advantages of working during the pandemic was that the club was equipped from the start with state-of-the-art equipment, so that each lesson was carried out in complete safety", Carmen Dumitrufounder of Acvatic Bebe Club, said.
"Even though the activity of the aquatic education club was only suspended during the confinement, the restarting of the activity was a complex and demanding process. The impact of the pandemic is seen in the change in behavior of the customers and, beyond that, in the results of the company. If in 2020 the turnover fell by 25%, the figures for 2021 show a balanced income, with an increase in turnover of 20% by compared to 2020″, explains the founder.
In total, 60% of the children taking lessons at the club are between 4 and 36 months old, more than half being up to 2 years old. A total of 22% of children attend lessons for more than one season, with an average of 2 years of lessons, the company said.
For this year, Acvatic Bebe Club plans to increase the number of customers by 50% and reach a turnover of 325,000 euros. The company also plans to expand outside of Bucharest, with at least one new location in the country, which is included in the 2023 budget projection.
Over 3,000 children have taken swimming lessons at Acvatic Bebe Club in the ten years since it opened. The first club, opened in 2012, was aimed from the start at children aged four months to six years.
(Photos courtesy of the company)