"Digitalization starts with education" – The Diplomat Bucharest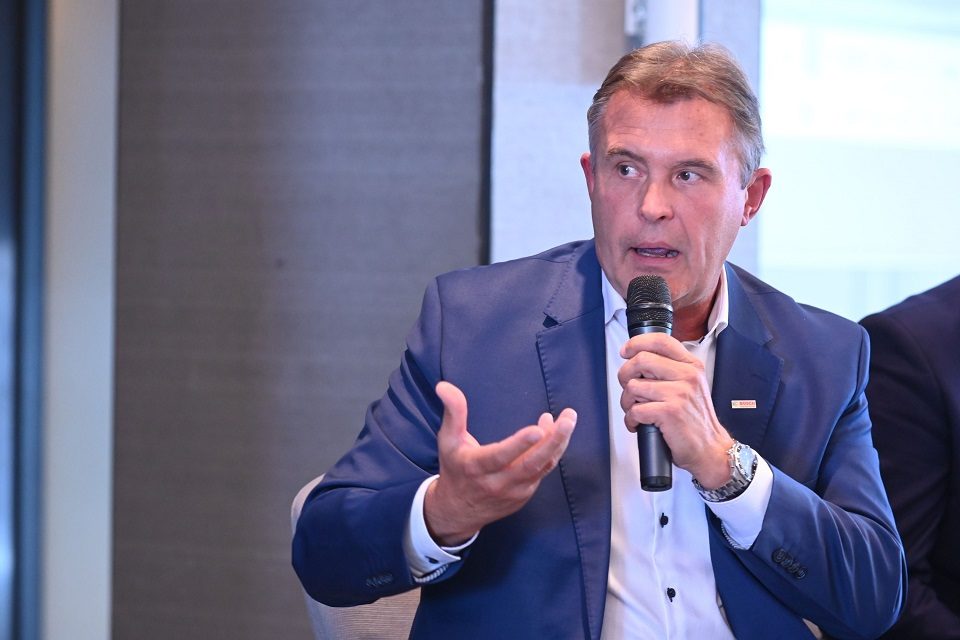 "Digital transformation is a path that must be traveled together by the private sector and local communities. Working groups are needed where there are problems and to find solutions. It all starts with education. Digitization is a buzzword, but it all starts with education.
Bosch has constant concerns about digitization and reducing the impact on the environment, and our efforts in this direction began more than 10 years ago" Mihai Boldijar, Managing Director Bosch Romania said during the Smart Transformation Forum organized by The Diplomat-Bucharest.
"All of our projects are developed in an efficient manner, with an emphasis on reducing resource consumption.
We have our own investment program in solar panels and we are investing 5 million euros in Cluj and Blaj. We can even achieve a 40% reduction in energy consumption at the Jucu site, for example.
Currently, the willingness to invest in digital solutions is much stronger on the part of local authorities. Service and technology providers must adjust their expectations and understand that the implementation of projects in the public domain does not have the same speed as in the private domain.
There are solutions to the problems faced by cities, there are solutions for traffic management, for smart parking, for smart lighting. There are waste management and monitoring systems, there are data collection and digital interpretation systems. There are solutions, but we must bring the private sector, the university sector, civil society and the public authorities to the same table.
Full conference recording:


Post views:
2,337
---