The Escape Diaries: 'I feel hurt; my education and my life have been shattered'
In the second part of her story, Ghanaian medical student Dorcas Djabatey, who was studying in Ukraine before the war broke out, talks about her escape from Sumy, why she feels abandoned, and her future.
"On February 24 at 3 am I was woken up by several calls. My family at home were calling, friends, everyone was calling. Eventually I managed to answer one of the calls and c This is how I found out that Ukraine was under attack by the Russians.So far, I had a great time in Sumy.
I remember the first day I arrived in Ukraine. It was cold, and I mean very cold. My hands were frozen. The warm clothes I brought from Accra didn't help much. The first thing that shocked me about Ukraine was how many people are begging on the streets in the cold! When I arrived in the country, I settled in Kyiv and studied Russian language for six months before enrolling at Sumy State University at the start of the academic year. I enjoyed my stay in Sumy. The university environment was pleasant and I also had friendly colleagues. At Christmas, the snow whitened the landscape. It was beautiful.
On campus, I also run for school. I participated in the 100 meters and the relay. I had my last competition when I was in second year. It was a tough contest but I'm glad I did it. Usually on Saturdays my friends and I would rent bikes and go for a ride from our campus to the center of Sumy. I still remember the birthdays we celebrated at my favorite restaurant called Sazha. I participated in a photo shoot for the school magazine and my photo was selected to be the face of the university. So, I was an underage celebrity on campus.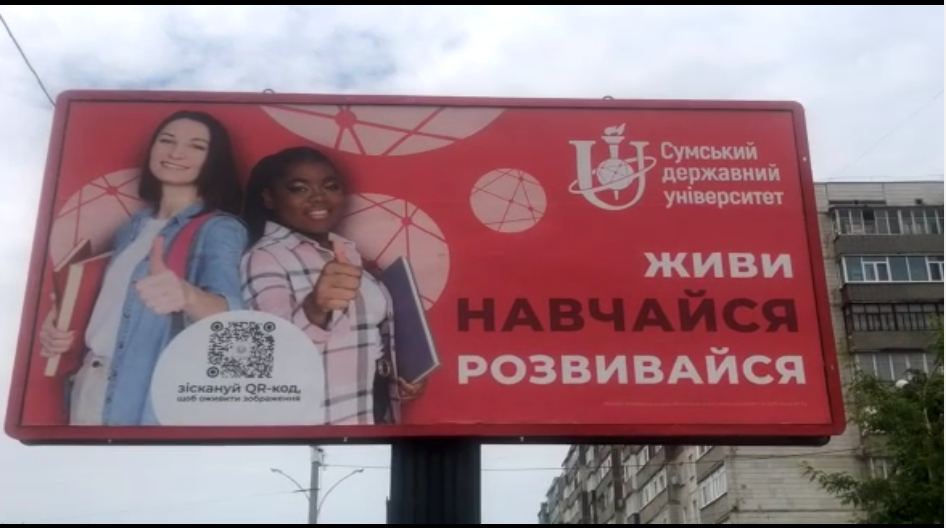 When the war broke out, some of us students thought we had to wait. We thought it would end soon, so we didn't leave immediately. But after a week, I spoke to the leadership of the National Union of Ghana Students (NUGS). They advised us to go there because even Ukrainians were leaving the country at that time. The roads were dangerous. You have to understand that the Sumy region is close to the Russian border, so it was difficult for us. The NUGS leaders organized buses for us. We had to pay some money before getting on the bus. With each passing day, Ukrainian drivers wanted more money for the trip as it became more risky. There was a lot of uncertainty as no one knew what would happen on the road. Kyiv was then attacked to get to safe borders. We had to go through Kyiv. It was a very scary time for me. I was in another man's country, caught in a war.
Discrimination at the Ukrainian border
We spent two days on the road. We wanted to go to Moldova first, but then the roads were unsafe, so we were redirected to Romania. At the Romanian border, the Ukrainian authorities prevented us from crossing, they discriminated against us. They said they only allowed women, pregnant women and children to cross, and we told them that we were also women in our group. We had been out for hours; we felt stuck. When we tried to move forward, they locked the door.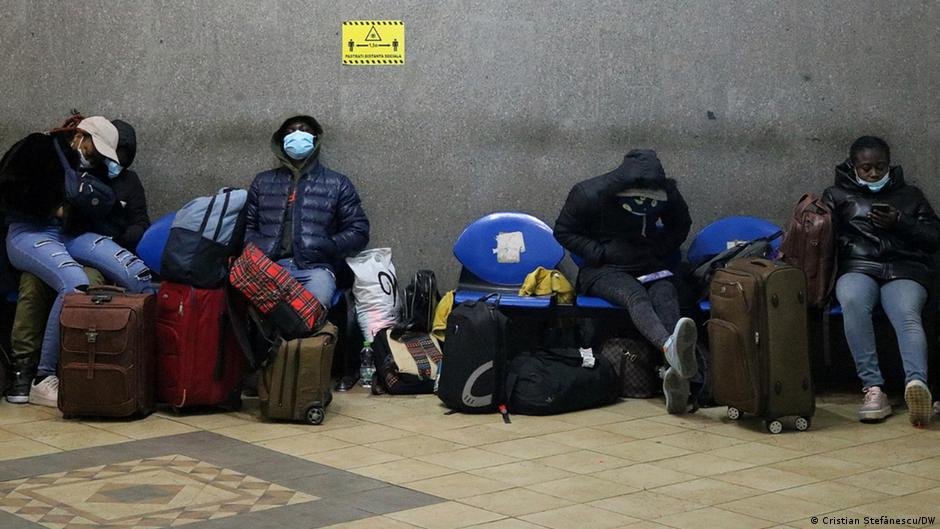 Meanwhile, some Ukrainians approached border officials, talked to them, and their wives were allowed to cross. We arrived at the border around 11am but finally crossed after 4pm. At one point we had to fight to cross, not like a real fight, but we had to fight our way through the crossing. There were people who couldn't cross. They stayed outside in the cold until the next day.
This war taught me many lessons. First of all, you never know what's going to happen in an instant, so I have to be ready for whatever happens. It was a very traumatic time in my life. Until then, I didn't have to run away from the bombs, but I was there. Every time the siren sounded, I had to run and take refuge in the bunker. I kept one eye open every time I slept because I didn't want to miss the siren.
Glad to finish your studies
This war taught me that in this life, you will leave everything behind. We had a lot of things that we left; clothes, shoes and bags. When we had to flee, we left all these things behind. Everyone should seek God's favor in everything they do. When I look back, I wonder how I managed to escape this situation. It was difficult at the time, but I decided to move on and see the bright side of things.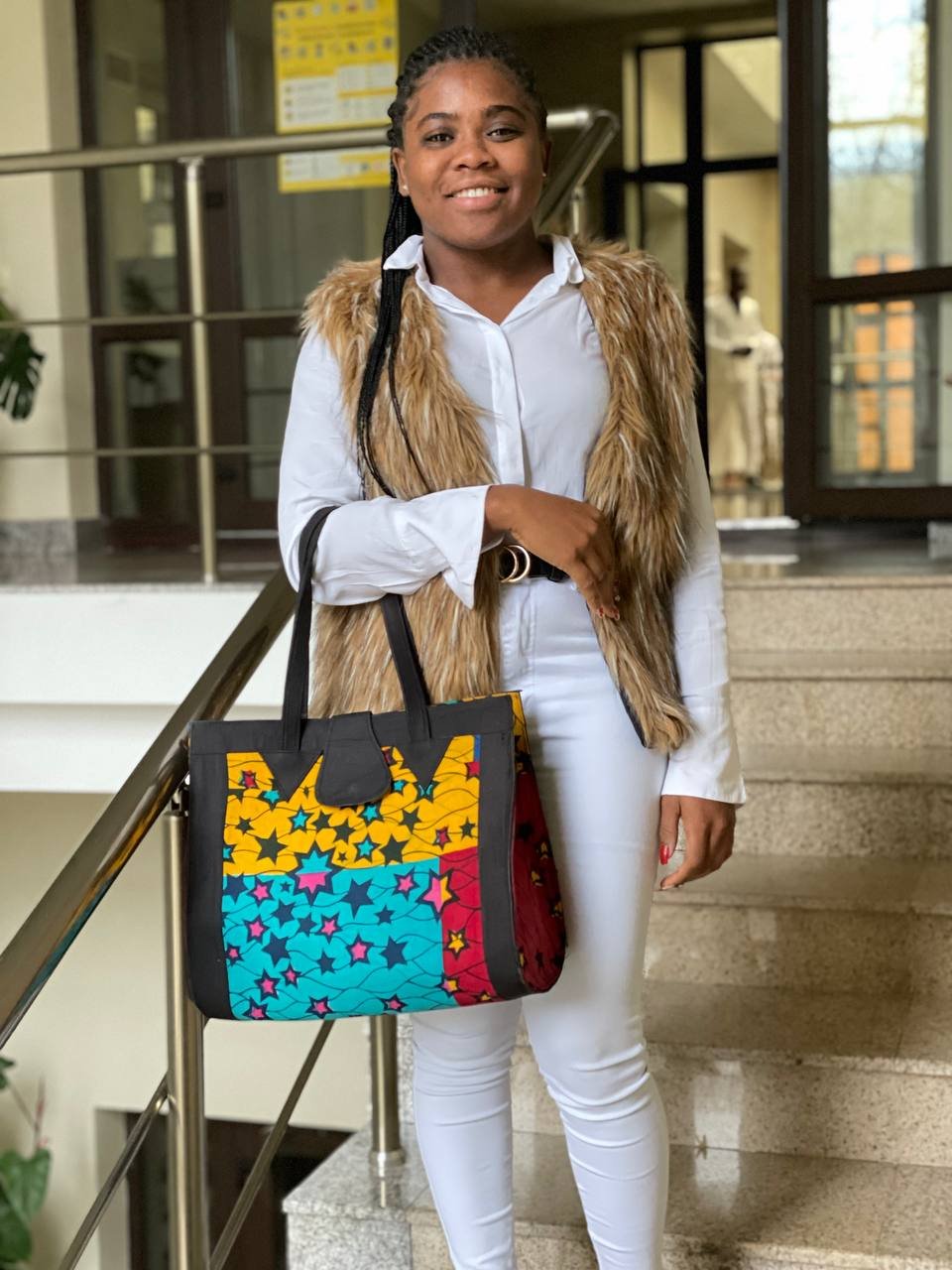 I hope there will be another school that will understand and help me pursue this dream. I applied to several schools. Some came back to tell me that they would only accept me if I started my medical program again. Unfortunately, others haven't responded yet, so I'm waiting. I hope one of the answers is right because I spent four years in medical school and can't start all over again.
Would you like to know more about Dorcas? Explore Dorcas' escape from Ukraine to Ghana: