The SDGs & me: quality education – Products Eurostat News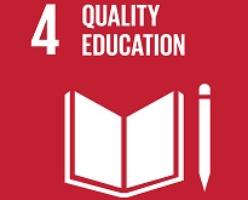 The Sustainable Development Goal (SDG 4) "Quality Education" aims to ensure access to equitable and quality education at all stages of life. In addition to formal qualifications, SDG 4 also aims to increase the number of young people and adults with skills relevant for employment, decent jobs and entrepreneurship. Additionally, SDG 4 envisions the elimination of gender and income disparities in access to education.
In the EU context, monitoring of SDG 4 focuses on progress made in promoting and developing basic education, higher education and adult education.
How is your country doing in this regard?
Do you know how many people in your country have completed higher education? Or how many adults have recently participated in a learning activity? How has the percentage of early school leavers changed in your country since 2002?
The various visualization tools in our interactive digital publication "SDGs & Me" will help you easily explore and assess the situation in your country as well as compare it to others.
Select your country from the header below and choose different SDG 4 indicators to learn more:
You can also check out the 'SDG country overview' visualization tool to see where your country stands compared to the EU average: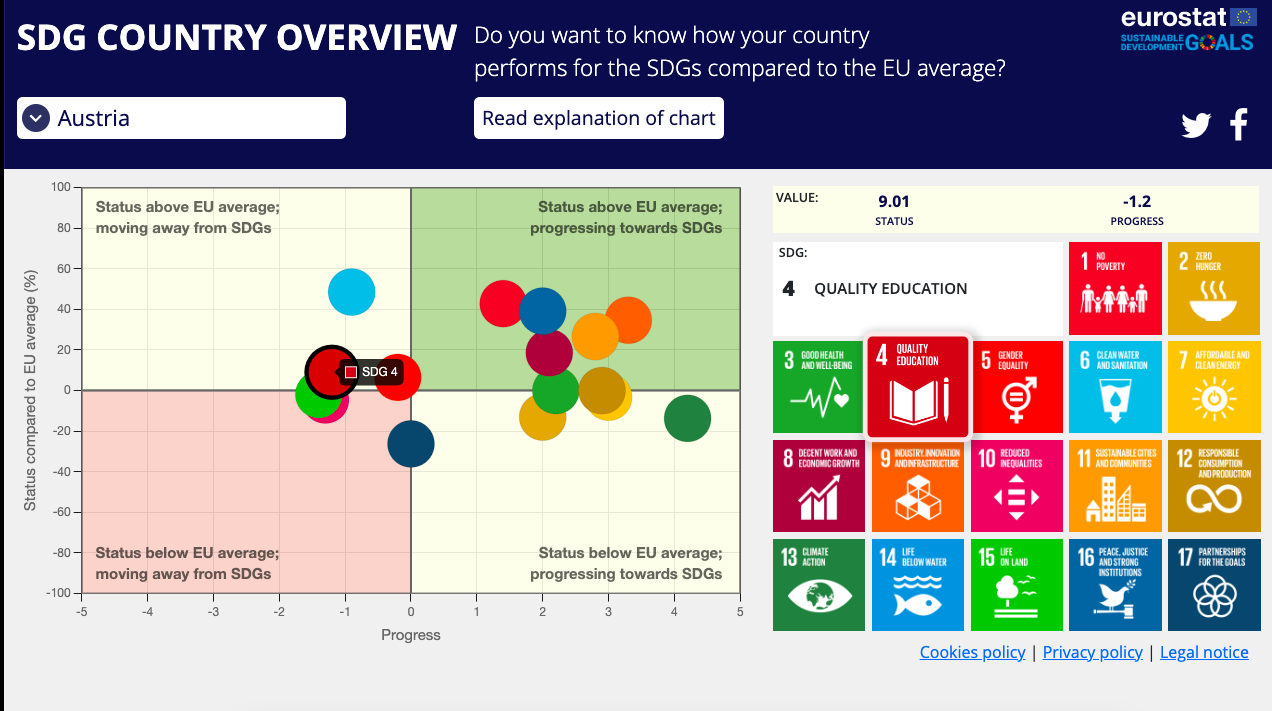 For more information:
To contact us, please visit our user support page.
For press inquiries, please contact our Media Helpline.