UiPath Chief Culture Officer Andreea Baciu Joins Nestor as Board Advisor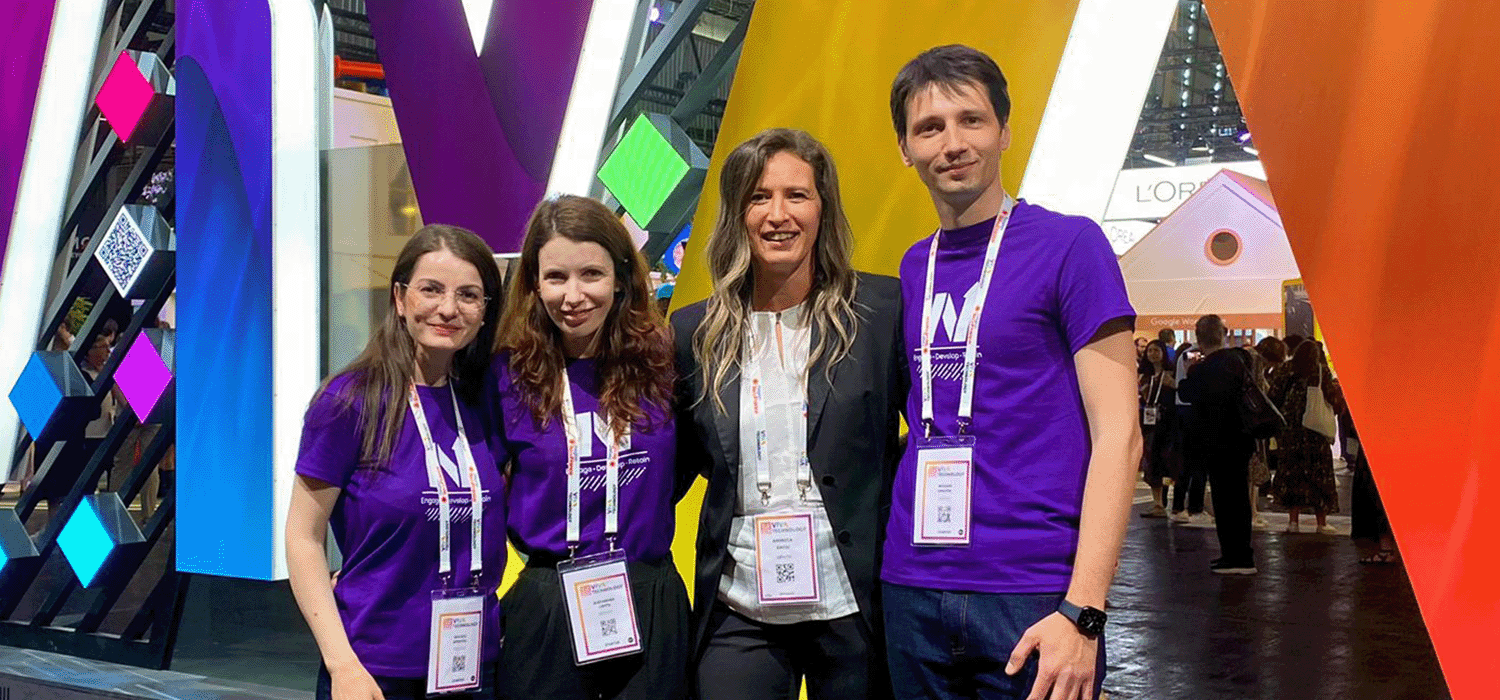 SAN FRANCISCO—
Andreea Baciu, Chief Culture Officer at UiPath, Joins Nestor as a Board Advisor to Inspire HR Leaders to Navigate the Hybrid Working Revolution
Nestor, the Y Combinator-backed startup known for its People Intelligence platform that helps hybrid organizations engage, develop and retain talent, welcomes Andreea Baciu as an advisor to its board of directors. As Chief Culture Officer at UiPath, Romania's first unicorn and one of the leading enterprise automation software vendors reshaping the way people work, Andreea is committed to building a winning team and is in ultimately responsible for inspiring, driving, and sustaining the UiPath culture.
Nestor combines employee engagement, performance, talent management and development planning, to help HR managers measure, adapt and continuously improve their people management strategy and continuously align it with overall business goals. The hybrid workplace needs agile talent tools, and Nestor comes to help by using predictive analytics to deliver actionable insights. It sends personalized nudges to employees to help uncover opportunities to develop critical skills, adopt productive behaviors, and collaborate better within and across teams.
"Andreea Baciu is one of the most important figures in shaping UiPath's winning cultural strategy," said Bogdan Apostol, CEO of Nestor. "The strategic advice that Andreea will provide is invaluable as we continue our mission at Nestor to help HR leaders make sense of people data as part of employee engagement, performance and growth initiatives. delivering actionable insights and the automation tools they need to impact business results. I'm glad she's joining the team. Together, we will forge new ways for organizations to engage and develop talent in the new hybrid world.
In her new advisory role, Andreea will provide advice to the Nestor Board of Directors on a range of topics, such as employee engagement and development, people analytics, talent management and diversity, equity, inclusion and belonging, advising on how Nestor's strategies can address the challenges that HR departments face in developing human resource management strategies as well as responding to complex business needs. a multicultural and multigenerational workforce of the new hybrid workplace.
Andreea Baciu commented: "Creating work environments where people are empowered to take ownership of their own growth and encourage them to become a better version of themselves will be key to organizational success in the years to come. Nestor will become an indispensable support for HR managers in their mission to build winning human resources strategies that enable greater transparency, better decision-making and increased organizational agility to meet business needs.
Andreea Baciu was recently recognized in Times Square by the Pledge 1% non-profit organization for his thought leadership and contributions to #BreaktheBias. Andreea Baciu joined UiPath in 2019 as VP of Global Talent Development after having held various high-level roles such as Director of Global Learning and Development, Executive Director of Change Management or Consultant and Coach in business.
###
Founded by Bogdan Apostol and Raluca Apostol, Nestor is transforming the way organizations develop and retain talent by creating a common language for workplace skills. Nestor's data-driven solution unifies goals, feedback, skills, and behaviors to deliver next-generation actionable insights and help HR leaders make better decisions, faster. It uses predictive analytics and nudge automation to provide people with individual opportunities to grow in their careers and feel useful at work. With an unparalleled adoption rate, Nestor is trusted by human resource and human resource managers at Fortune 500 companies to build winning human resource management strategies.
Visit us at https://nestorup.com.