UNESCO: "Education offers protection" to those fleeing the war in Ukraine
European countries are working to provide education and integration opportunities for the more than four million people who have fled Ukraine since the Russian invasion in February. Two million of them are children, according to UNESCO.
The United Nations Educational, Scientific and Cultural Organization (UNESCO) said on Wednesday that two million of the four million people who have so far fled Ukraine since the Russian invasion on February 24 are children.
Since the start of the war, UNESCO has carefully "mapped exactly how host countries support and provide education, to help keep young Ukrainian refugees on track", according to a UNESCO report from the Wednesday March 30.
"Beyond learning," UNESCO notes, "education provides an even more relevant protective environment for crisis-affected populations, especially children." While the hope is that as many children as possible can enter schools and training programs in their new host countries, UNESCO is also setting up computer and distance learning as well as access to computer equipment to facilitate the continuity of learning.
Right to education in the EU
On March 4, the EU granted temporary protection status to all those fleeing Ukraine, giving them the same rights as all EU citizens, including the right to education for all children. of school age.
Many countries have introduced transitional measures to integrate children into mainstream education systems in their host country. These measures should include language support, academic support where the Ukrainian system may differ from the host country, and psychosocial support, notes UNESCO.
Also in Germany on Wednesday, state education ministers announced that so far at least 20,205 Ukrainian children and adolescents have entered German school and training systems. The chair of the conference of ministers, Schleswig-Holstein's CDU Education Minister Karin Prien, said she would now publish admissions to schools and training programs on a weekly basis, to allow for more coordination. effective, reported the French press agency. Agence France Presse (AFP).
Read also : Administrative hurdles hamper efforts to integrate Ukrainians across Europe
The parallel school system is "unrealistic"
Prien added that she thinks the children should enter the German system and that it is "completely unrealistic to think that Germany could build a parallel school system just for Ukrainian schoolchildren, if potentially hundreds of thousands were to arrive. "said the news agency. DNA quoted her as saying.
When more than a million asylum seekers arrived in Germany in 2015, many of them from Syria, the children were offered special reception and integration courses to help them with the language and prepare them to enter the German school system later. In reality, however, this often separated them from their German contemporaries, sometimes making integration more difficult.
Prien added that the German school system was now even more "under pressure" than in 2015 after two years of the COVID-19 pandemic and the challenges of trying to digitize the system. However, Prien reportedly pointed out that "for humanitarian reasons and because of our historic responsibility [referring to Germany's role in World War II]it is obvious that we will do everything in our power to ensure that Ukrainian schoolchildren receive a good education and training."
The school started in the Czech Republic
In the Czech Republic, Radio Prague International reported on March 28 that Ukrainian lessons for refugee children were already underway in Prague, Brno and a few other places. At the first Slavic Lyceum in Prague, Ukrainian mothers and their children attended special classes. Ukrainian teachers gave lessons to groups of Ukrainian children of roughly the same age.
Ksenia and Dasha, two eighth graders from Kyiv told Radio Prague International that they found the classes "pretty cool". Ksenia explained that they have "Czech and Ukrainian lessons, and geography, Ukrainian language and PE [sport]."
One of the Ukrainian teachers, Helina, who has lived in the Czech Republic for about ten years, said that although the children will always remain children, she noticed that "these children are more mature. They have adult thoughts. should have."
Helina explained that they don't have all the textbooks yet, so the classes are still improvised. One of her main goals, she says, is to help children forget about the war. The high school is just one of the Czech schools accredited by the Ukrainian Ministry of Education, explained Martin Maran of the Children of Ukraine endowment fund, which coordinates education efforts for Ukrainian children in the Czech Republic.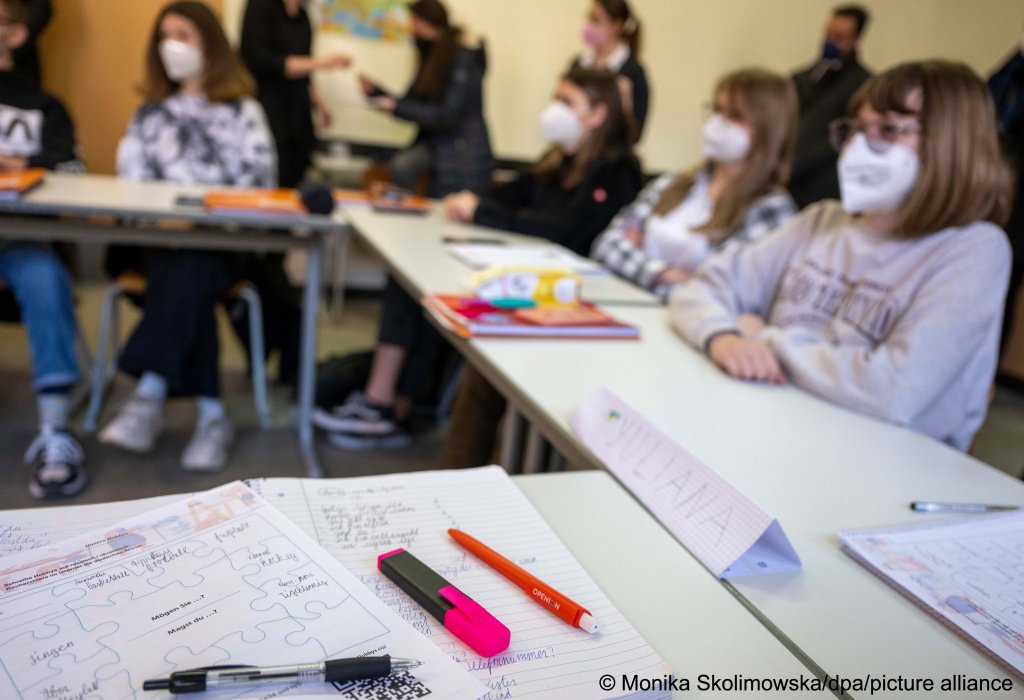 Baccalaureate
Accreditation, says Maran, means Ukrainian children could also graduate from high school. The school operates from 9 p.m. to 1 p.m. daily and provides food, which gives parents time to deal with administrative issues and find jobs, etc., Maran said. Radio Prague International. Private schools are also joining the initiative, because as Maran said, "they find it easier to react to the current situation compared to the more rigid state system."
According to the portal for expats in the Czech Republic expats-cz, a website is Shokla.cz helps to connect Ukrainian schoolchildren to schools available in the Czech Republic. On March 4, the site already had 14 schools ready to welcome Ukrainian children. The site is in Czech and Ukrainian languages.
In Portugal, the youngest pupils can enroll directly in pre-kindergarten classes. Older children are assessed and then begin a transition process to help with the language before joining mainstream schools.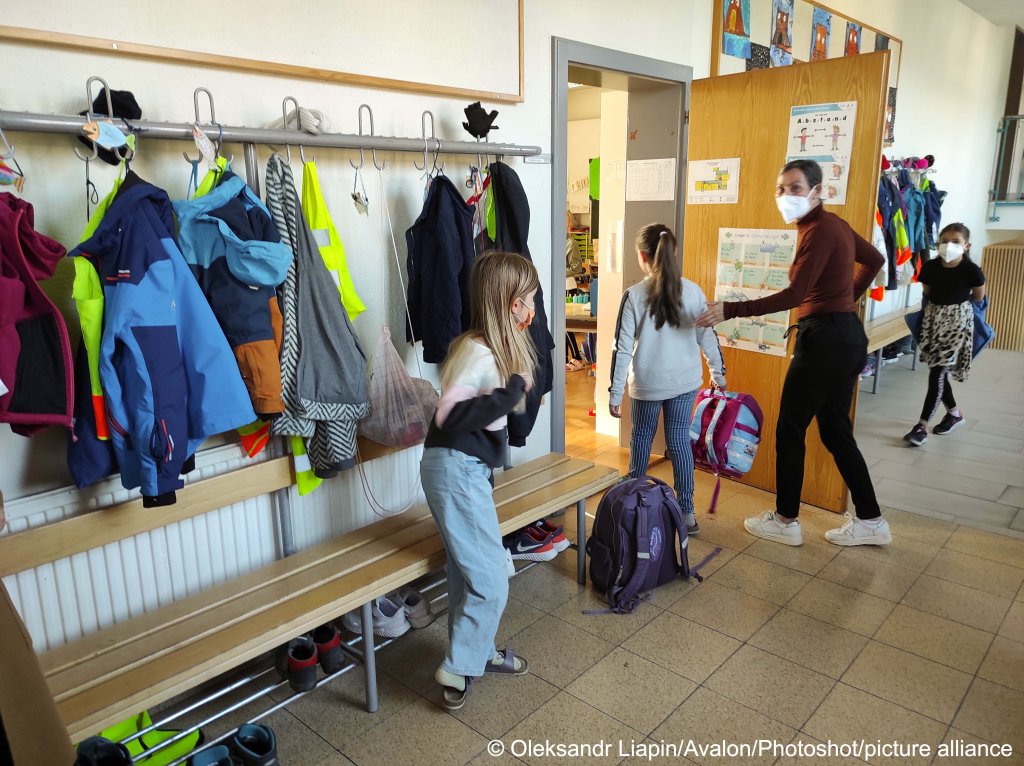 Gateway classes
Portugal, as well as Belgium, Denmark, France, Lithuania, Slovakia and Spain offer "bridging" "reception" and "adaptation" classes and have granted equivalence to Ukrainian diplomas already acquired.
Romania has provided 45 schools and ten high schools which already offer education in the Ukrainian language.
According to UNESCO, Austria, France, Hungary, Poland and Romania have all offered Ukrainian students access to their higher education institutions, including waiving tuition fees and, in some cases, by providing additional financial support.
In the UK and Ireland, children are also integrated into local schools and will be offered English lessons as well as all other health and employment support benefits available to UK nationals.
Psychological trauma
UNESCO noted that teachers will need training to ensure classrooms are welcoming to Ukrainian students. For example, learning to discuss the Russian invasion and dealing with the experience of children leaving their country, potentially witnessing death and destruction or being scared during air raids.
Some ministries of education, according to UNESCO, are experimenting with bilingual materials, teaching basic Ukrainian to staff and students, or using translation apps and interpreting services for "more complex communication difficulties".
Textbooks have been distributed in Croatia, the Czech Republic and Slovakia to help protect the mental health of pupils "preventing conflicts in classes and talking about sensitive topics". In Paris, the French capital, a "Ukrainian crisis unit" has been created. One of its services, notes UNESCO, "is to provide teachers with an online brochure explaining how to welcome students who have suffered trauma".
Italy has earmarked €1 million to help integrate Ukrainian students into their national education system. Lithuania offers state sponsorship to Ukrainians wishing to pursue university or higher education. Romania offers free boarding places to Ukrainian students and will provide stipends for study and bedding.
Before the war, according to UNESCO, Ukraine's school-age population numbered 6.84 million students ranging from pre-primary to higher education. During the COVID-19 pandemic, Ukraine implemented an "all-Ukrainian school platform" for digital learning. UNESCO says it is working with the Ukrainian government to adapt this system to current needs.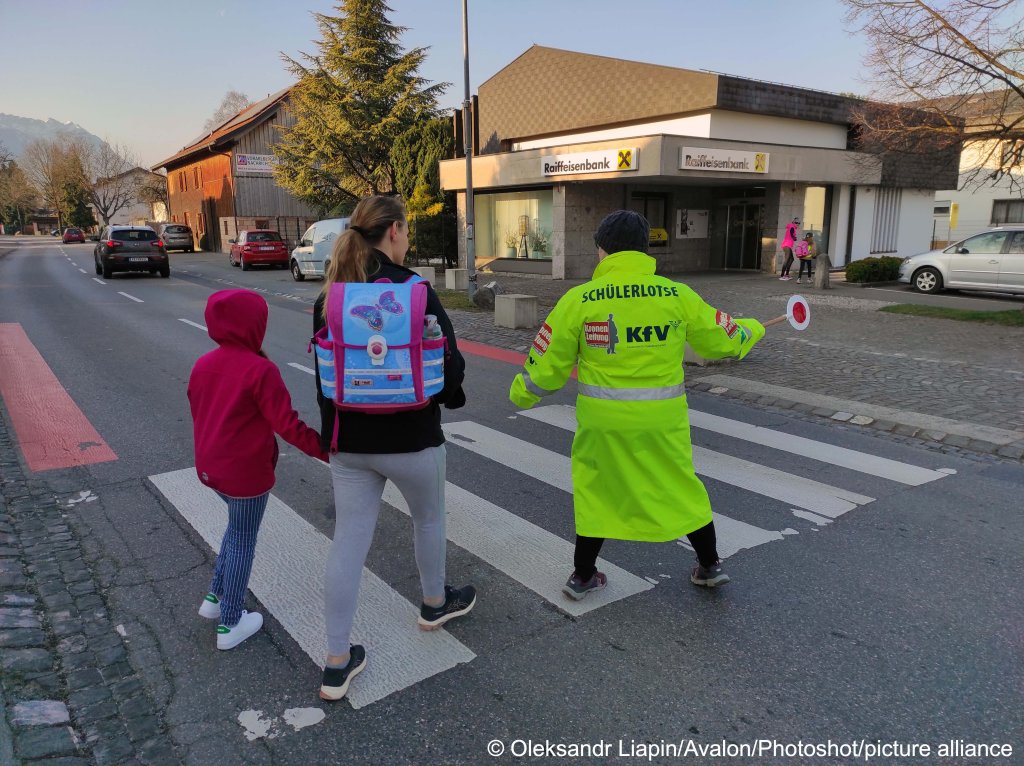 Integration and adult learning
For Ukrainian adults, Germany also offers integration and language courses. According to a spokesperson for the Federal Office for Migration and Refugees (BAMF), there are 50,000 teachers available across Germany, although only around 12,000 are active, as well as 1,500 establishments offering courses .
Supply can be increased depending on demand, the government said. The director of the German organization for integration and language courses, Christiane Carstensen, told the Network of German Publishers (RND) that although there were excellent courses on offer, the government needed to ensure that funding was in place, for example to provide qualified staff to care for young children while their mothers attended the language course. "Only then can we deliver what we should deliver," Carstensen said.
The majority of those fleeing Ukraine are currently mothers and children, as the men have been asked not to leave the country, but rather to stay and join in the war effort. According to the German Interior Ministry on Tuesday, 278,008 people fleeing Ukraine are now in Germany.