Who is Nina Jankowicz? Chair of Joe Biden's Disinformation Governance Council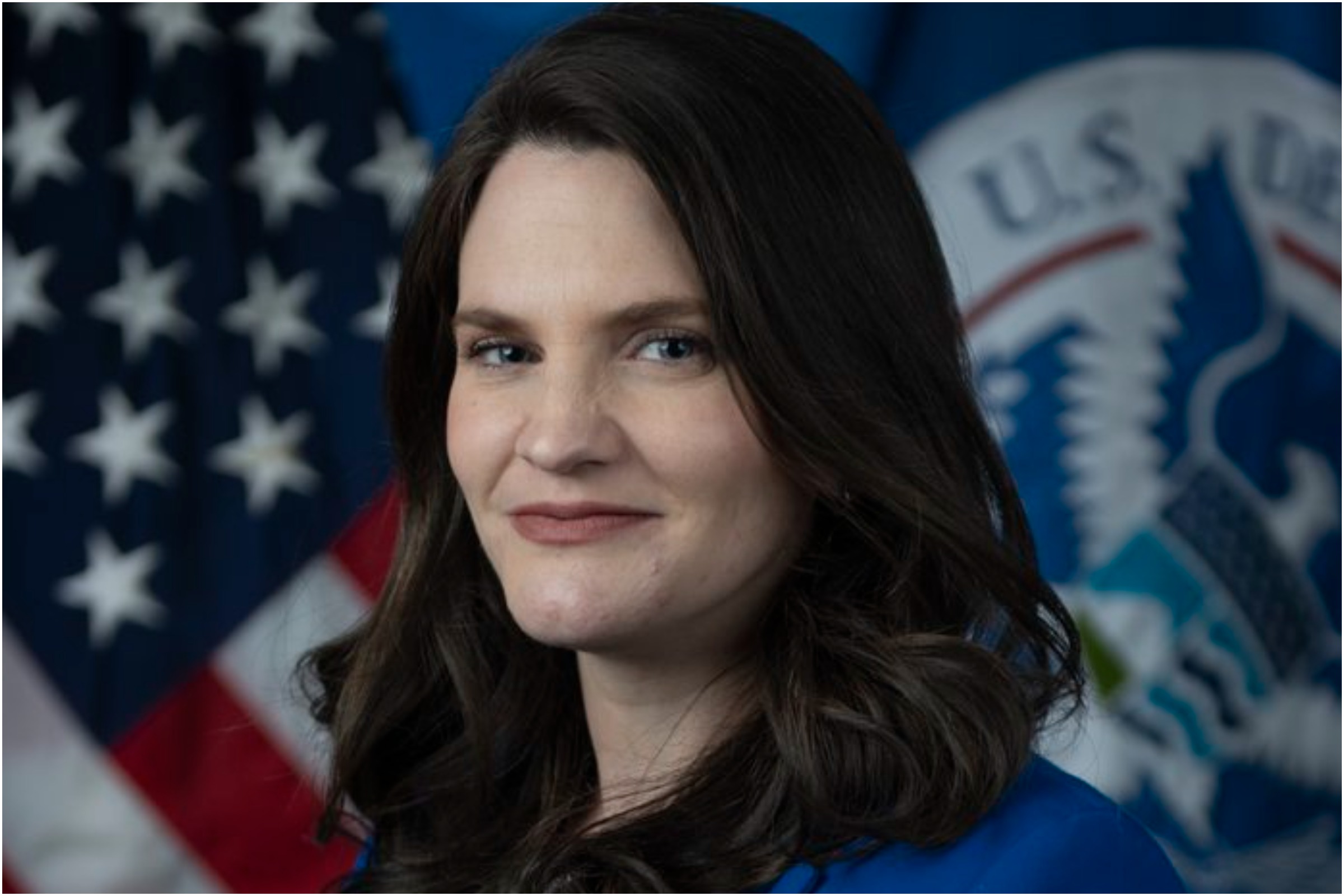 Nina Jankowicz is President Joe Biden's choice to serve as the executive director of the Department of Homeland Security's new Disinformation Governance Council — and her nomination has already sparked some controversy.
Jankowicz was a nonpartisan Wilson Center Global Fellow and author whose research focused on misinformation as well as Russia and the treatment of women online.
According to the Wilson Center, she studies "the intersection of democracy and technology in Central and Eastern Europe" and served as a strategic communications advisor to the Ukrainian government during her Fulbright-Clinton Public Policy Fellowship.
Jankowicz is the author of How to lose the information war: Russia, fake news and the future of the conflict and more recently How to Be a Woman Online: Surviving Abuse and Harassment, and How to Fight Back., which was released this year.
She has frequently contributed to the media, publishing articles in The New York Times, The Washington Post, The Atlantic and elsewhere. She has also appeared on television and radio to discuss disinformation as well as Russian and Eastern European issues.
Prior to advising the Ukrainian government, Jankowicz managed democracy assistance programs for Russia and Belarus at the National Democratic Institute for International Affairs. She holds a master's degree in Russian, Eurasian and East European Studies from Georgetown University's School of Foreign Service.
Jankowicz tweeted on Wednesday that she was "honoured to serve in the Biden administration @DHSgov and help shape our efforts to fight misinformation."
She shared her new official photo in a subsequent tweet and wrote: "A HUGE purpose of our work, and indeed one of the main reasons the Council was created, is to maintain the Department's commitment to protect free speech, privacy, civil rights, & civil liberties."
However, there has already been controversy over Jankowicz's new role, as some conservative media outlets have pointed to previous statements she made regarding a laptop computer believed to belong to President Biden's son, Hunter Biden.
Jankowicz previously backed the idea that the controversial laptop story that emerged in October 2020 could be part of a Russian-led disinformation campaign. No evidence subsequently emerged to support this conclusion.
During a presidential debate on Oct. 22, 2020, Jankowicz tweeted, "Back to 'laptop from hell,' apparently – Biden notes 50 ex-natsec officials and 5 ex-CIA heads who believe the laptop is a Russian influence operation. Trump says 'Russia, Russia, Russia.'"
Critics jumped on the tweet, with some Twitter users accusing Jankowicz of spreading misinformation. She appeared to respond to those criticisms on Wednesday by retweeting the 2020 post.
"For those who think this tweet is the key to all my opinions, this is simply a direct quote from both candidates during the final presidential debate. If you look at my timeline, you'll see I was tweeting live tonight there," she wrote. share a link to a webpage with links to a transcript and video of the debate.
Jankowicz also made similar claims about Hunter Biden's laptop story that have garnered renewed attention since his new role was announced.
Newsweek asked the White House for comment.
In an article for The Washington Post published on January 22, 2022, Jankowicz argued that the West has become "savvy" on Russian disinformation.
"Today, Western policymakers finally seem to recognize not only that the Kremlin started and continued the war in Ukraine, but that the Kremlin treats the information ecosystem as an active front in any conflict," she writes. .